Tullymore Family Classic
July 8, 2023 at Tullymore Golf Club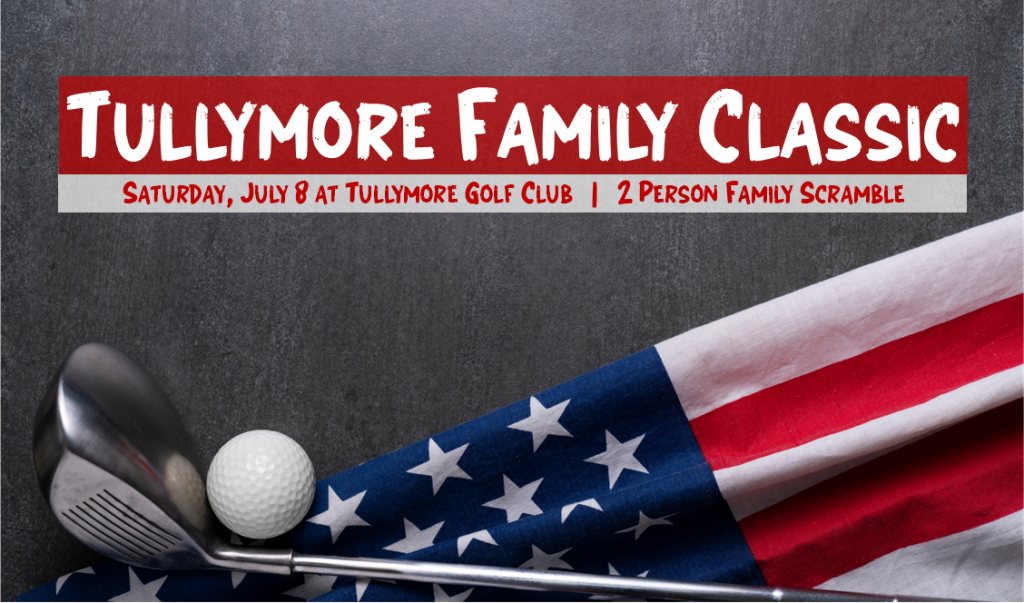 Join the fun of the Tullymore Family Classic – a scramble for two-person, family teams taking place on July 8 at Tullymore Golf Club.
We know the holidays are busy – but you want to squeeze in that round of golf. So, grab your mother, brother, father – even grab one of your in-laws. Then, choose your preferred tee-time so you can fit in a round based on your schedule – so you still can find time for the barbecue, boat and fireworks!
Registration includes 18 holes of golf at Tullymore Golf, with range balls prior to your round and a GPS-enabled cart. Lunch is also included and will be provided at the turn. And, of course we've got prizes to hand out.
Scoring will be based on three divisions – Men's, Ladies and Mixed Teams.
This event is about encouraging our members, friends and neighbors to spend some special time with their families on the course around the holiday – so we are offering special pricing for our Tullymore Members, their guests – and our neighbors here in the Canadian Lakes and Tri-Lakes communities. Public registration is also available.
All two person teams must be comprised of family members – but we know this time of year brings everyone to the lake, so beyond immediate family, we're also okay with step-relatives, in-laws, or cousins. When it comes to family, you wouldn't fib to us, would you?
Registration Fees:
–Tullymore Member/Member: $98 per two person team
–Tullymore Member/Guest: $124 per two person team
–Lakes Area Neighbors: $200 per two person team
–Public Registration: $250 per two person team

To participate, please complete the registration form below and we will follow up with you within 72 hours to confirm your registration and tee-time.
Two person teams must play in foursomes for scoring integrity.
Following your round, scores will be posted on this website for you to follow throughout the day.
Online registration is encouraged, but registrations can be completed by phone. Questions can be directed to the Tullymore Golf Shop by calling (231) 972-4837

Registraiton is now closed.
Stay tuned for registration for our next event
Registration and tee-times are subject to availability. This event cannot be combined with other offers or specials.
2023 Team Scores