Winter Weddings
Love gave you a fairy tale, so why not let Tullymore provide the location.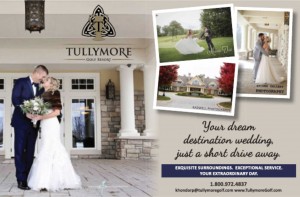 Visit our booth Friday, September 22 from 5:00 p.m. to 9:00 p.m. or Saturday, September 23 from 11:00am to 3:00pm.
The Kohler Expo Bridal Show is located at the DeVos Place, downtown Grand Rapids, MI.
Ask about our winter weddings that come with fabulous discounts on venue pricing and lodging. 
Please contact Kelly Hondorp at 231-972-4837 ext. 258 or at khondorp@tullymoregolf.com for pricing details.
Now Booking 2018 & 2019 weddings!