Memorial Day Weekend
Music on the Patio at St. Ives
Join us Friday night for Music on The Patio at St. Ives, 7-10 pm featuring CEYX-Duo
Genre: Motown, Oldies, Classic Rock, Jazz, Pop
Call 231.972.4837 ext. 231 for reservations.
Memorial Weekend BBQ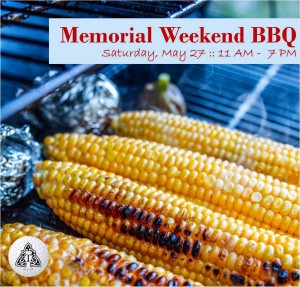 Saturday, May 27 – Memorial Weekend BBQ – 11:00 a.m. to 7:00 p.m. at Tullymore. Why cook on a holiday when
we can do it for you AND you don't have to do the dishes?  Join us this Saturday for an All-American BBQ feast
with a burger bar, brat and hot dog bar, and pulled pork sandwiches.  There will be a variety of toppings at each bar
including bacon, onion, lettuce, tomato, fried onion straws, avocado, olives, grilled mushrooms, assorted cheeses, nacho
cheese sauce, relish, pickle shreddies and pepperoncinis.  We will also be serving grilled corn on the cobb, watermelon,
potato salad, housemade chips and dip and warm apple crisp for dessert!  The cost for this event is $16 all inclusive
Kids 12 and under $10.00 and 3 and under eat free. For reservations, call 231.972.4837 ext.260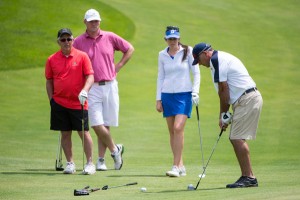 Memorial Weekend Golf Special
Play 18 hole w/cart this Sunday, May 28th after 12pm (noon) or Anytime on Monday, May 29th.   
ONLY $60 @ St. Ives or $70 @ Tullymore!
Call 231.972.4837 to book your tee time today.
*Some restrictions may apply, tee times based on availability.